Search Engine Optimization
---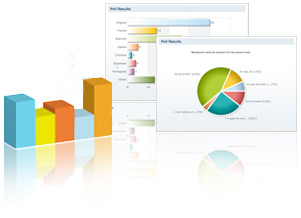 Search Engine Optimization
(SEO) is the process of making changes to your website in order to improve the position of your website in search engine result pages, such as Google and Yahoo. Using appropriate source code throughout the website can make is easer for search engines to index your website and improve the website's search ranking. A search engine compares the words that a user types into the search bar (keywords) to its index of website content, and presents the user with results based on what it has determined to be the most relevant matches. SEO techniques are used for improving your position when searches are carried out on specific keywords or phrases that are most relevant to your business.
SEO work can be done in phases, where the basic website optimization steps are done and more advanced website promotion can be done at a later time. It is also best to consider SEO work a process that can be fine-tuned after the performance of the website is evaluated. Your competitors are often looking for ways to get better results from their websites, so you may need to get optimization work done by an SEO professional periodically to ensure that your site does not slip down in the search engine rankings.
Why do you need SEO help?
Search engines are always working towards improving their technology to crawl the web more deeply and return increasingly relevant results to users. However, there is and will always be a limit to how search engines can operate. Whereas the right moves can net you thousands of visitors and attention, the wrong moves can hide or bury your site deep in the search results where visibility is minimal. In addition to making content available to search engines, search engine optimization can also help boost rankings so that content that has been found will be placed where searchers will more readily see it.
Long-term benefits for your website
Better search results without relying on expensive advertising campaigns
Professional Keyword Search Tools
Member Google Webmaster Tools
Member Google Analytics
Member Yahoo! Site Explorer
The online environment has become increasingly competitive, and those businesses who perform website optimization will have a decided advantage in attracting visitors and customers.