Lisi's Auto Body
---
Showcase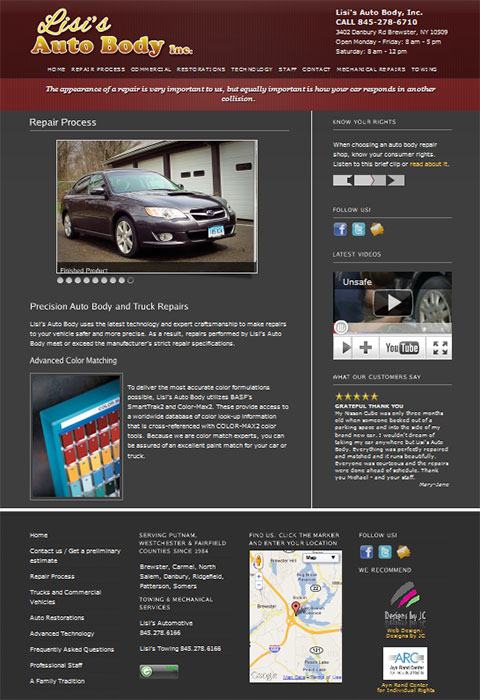 A new website design includes the story of this family business and staff photos. Consistent search engine optimization and search engine marketing has resulted in a dominant position in Google local search.
Slideshows showing the client's commitment to high quality work
Social media – links to Facebook and Twitter pages
YouTube videos – industry videos and client's videos with helpful info for customers
Fantastic contact form that allows a customer to request a preliminary estimate
Easy driving directions to the client's shop
Customers select this client because of the website – it is probably the best Auto Body Repair website anywhere.